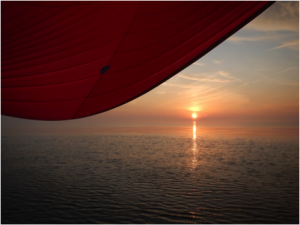 It's been quite a while now since I last updated you. Winter arrived, the holidays passed and soon the snows will pass too and behind them, spring, along with that ol' sailing spirit, will rise again!
Going back in my own memory, the spring of 2012 and 2013 were marked for me by the excitement of the Atlantic Cup Race… and this year will be no different! The Atlantic Cup is coming up soon (May 23rd – June11th) but this year with a few notable changes. Starting again in Charleston S.C., the first leg will still end in New York City, but the second leg instead of ending in Newport RI will conclude in Portland, ME, where the inshore leg will happen. This course change will add a whole new challenge for the race competitors as they negotiate the coastal waters of Cape Cod on their way to Portland.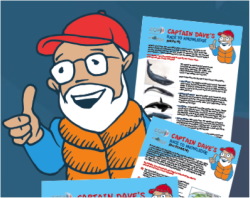 The other change, and a very exciting one for me, is that this year I'm heading up the Atlantic Cup Kids Program. I won't be racing the Atlantic Cup this year. Instead I will be getting kids, students, parents and teachers up-to-speed and excited about all that's happening. We want them of course to follow the race, to get to know teams and to come visit the Race Villages, but in addition we are also going to expand the broad educational agenda that began while we were sailing around the world. We hope to help inspire kids to embark upon their own journey to learn about the sport of sailing, but also about oceans, the environment and how they might live a more sustainable lifestyle as they grow into young adults and the leaders of tomorrow.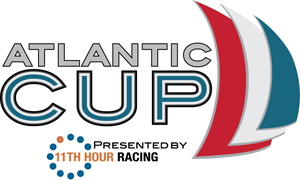 We're all grateful at the Atlantic Cup for our friends at 11th Hour Racing who once again are the presenting sponsors. I've had an amazing time being one of the "Ambassadors" for this insightful and inspiring organization.
So, here are some things to watch for and some actions you might take to help me share the Atlantic Cup Kids Program with young people everywhere and specifically with the young people in your life.
1. We've started a new Atlantic Cup Kids Facebook page – so please go there and "like" the page. Liking it is a helpful pat on the back for us and will also keep you informed with updates to your Facebook timeline.

2. Check out the enhanced Atlantic Cup Kids Page on the Atlantic Cup website. There you will find a fine of set of Education Guides in place and new ones like the just published Wind and Weather guide, which in the time leading up to the race will be followed by other new guides. In addition, from the AC Kids page you can also find information on the sailing teams, and vote for your favorite team! Also, you will find a link to sign up for the AtC Kids mailing list which will get you news and updates in your email inbox.
3. Reach out and help the kids in your life navigate the guides and contents of the AC Kids Page and the Facebook page, so that they can learn and follow the race on their own.
4. If you know of teachers, adult mentors, scout leaders or other kids groups, please spread the word and point them to our pages. We want to make this information fun, valuable and available to kids everywhere, especially to those living inland and out of sight of the oceans.
5. If you're in Charleston, New York City or Portland or will be during the Atlantic Cup stopovers, please come on down and visit the race village. If you know of schools in those areas, contact them here by email so that they can visit and take part in the great activities we have planned for visitors and kids.

 Here's a video of kids visiting in Charleston, SC in 2014.
Thank you for lending whatever support you can to our efforts. 

So then, let's get on and talk about the race itself!
Many of you have told me how exciting Atlantic Cup Class 40 racing is and how much fun it was to watch Bodacious Dream come to life on the race tracker. I fondly remember getting calls in the middle of the night from friends telling me they couldn't get off the computer watching us eek out another close win. This year, we expect the racing to be just as exciting.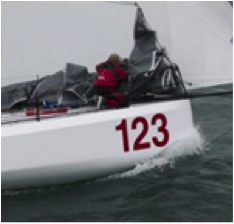 There are a couple of brand new boats which will challenge each other to showcase their designer's talents, along with our old friends on their proven  rides. Some of the boats to watch for are Longbow 143, a brand new boat from Merf Owen and the Owen Clark Design Team. Tales II 123, a brand new boat from Botin Design in Spain and Campagne de France, a brand new design from the Anglo-Franco team of Halvard and Miranda. I'm excited to see these new designs sail but will also be rooting for old friends on equally fast boats… Pleiad Racing 39 and Dragon 54. Toothface II 128 and Ahmas 127, both third generation Akilaria's will be battling for a podium place alongside the full field of nine boats. And, I'd be remiss if I didn't mention, my favorite, ol' #118 will be back, skippered this time by sailors from Oakcliff Sailing. It's going to be a great year on the water.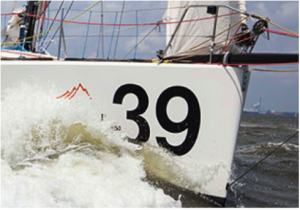 I know I'm going to miss the racing, but I'm going to have more than my hands full with energized kids hungry to learn more about the ocean, weather, sea life as well as the many real dangers the ocean faces and that threaten its future sustainability. 

Helping the oceans back to better health is a mission we can and should all embrace.
So, please take a minute to like the kids Facebook page and to sign up for email updates from the Atlantic Cup Kids Page… and let's take the kids sailing, racing and learning together.
Thanks to everyone!
– Dave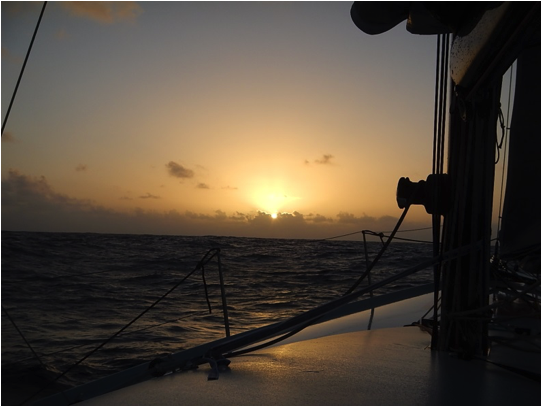 P.S. For those of you who have wondered, I have been working steadily on the book about my solo circumnavigation sailing adventure, and I'm happy to say it's almost done! Stay tuned!